In Star Wars, Padmé Amidala Naberrie was a human female senator who represented the people of Naboo during the final years of the Galactic Republic. Prior to her career in the Galactic Senate, Amidala was the elected ruler of the Royal House of Naboo. A political idealist, she advocated for the preservation of democracy as well as a peaceful resolution to the Clone Wars. However, her secret marriage to the Jedi Knight Anakin Skywalker would have a lasting effect on the future of the galaxy for decades to come. "To those who act as agents of chaos, I say this: I stand resolute and unyielding. And if you strike my voice down, know that a chorus of thousands shall rise up in its place, for you have no dominion over the righteous. We are the defenders of truth."―Padmé Amidala.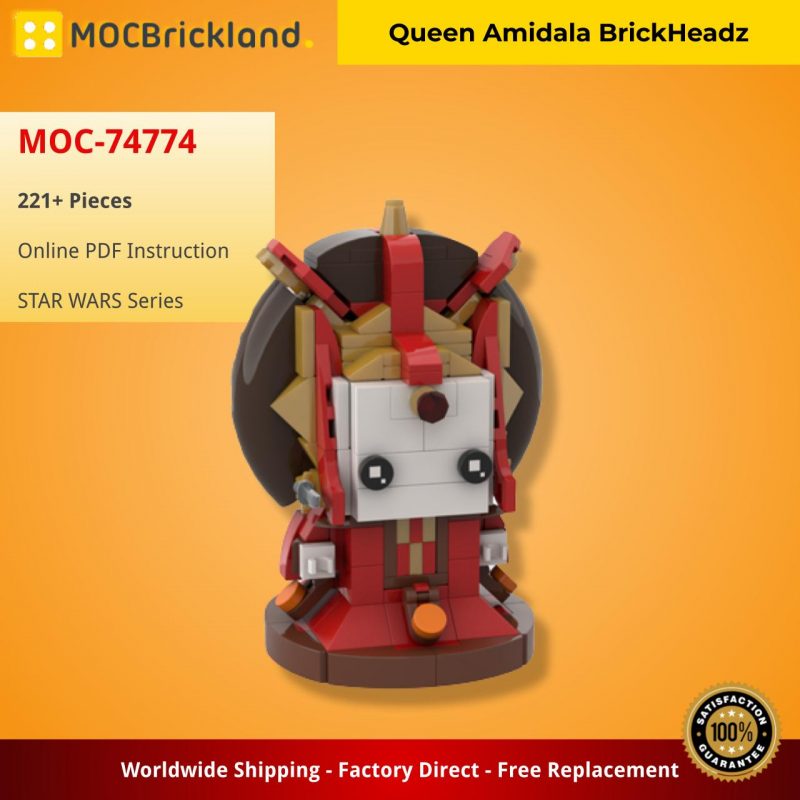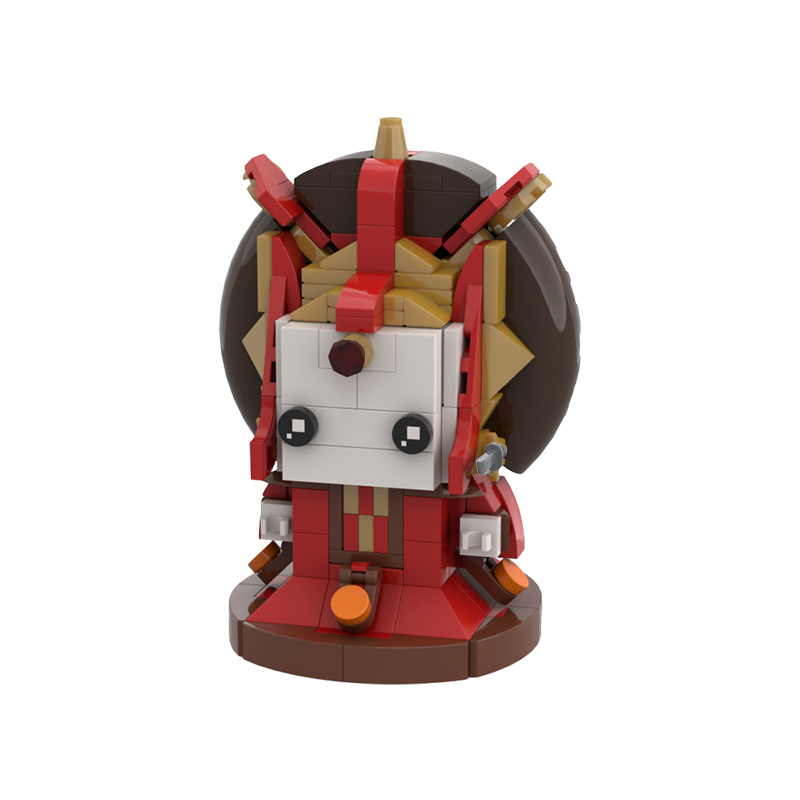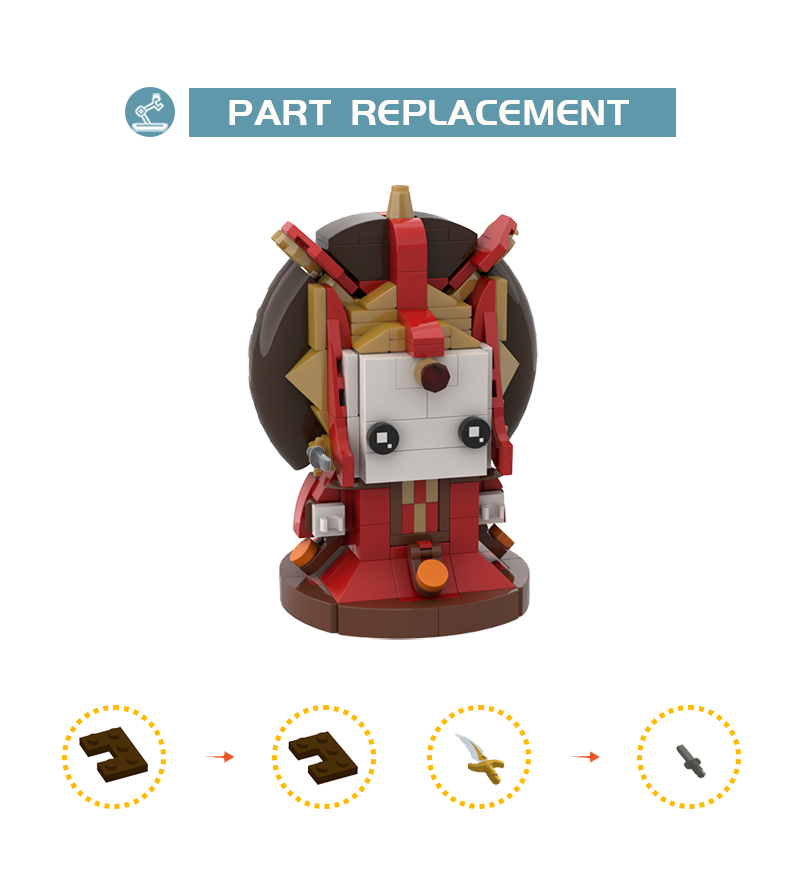 MOCBRICKLAND MOC-74774 Queen Amidala BrickHeadz is a set in the Star Wars collection. This MOC-74774 comes with an instruction PDF which is easy to build and find the missing pieces.
The MOC-74774 includes 221 high-quality bricks, made from 100% ABS plastic so extremely safe for children, can be replaced with other brands on the market.
For MOC products, we do not provide any printed parts by default, please use ordinary parts of the same colour instead, except for the brickheadz's eyes. And the part color replacement is mentioned on the second page of the instruction.
There is no original box, but we guarantee our products are of guaranteed quality and they will be individually packaged and numbered for easy installation.