MOCBRICKLAND MOC-90013 Architecture of Italy
MOCBRICKLAND MOC-90013 Architecture of Italy bases on the Architecture of Italy – Italy has a very broad and diverse architectural style, which cannot be simply classified by period or region, due to Italy's division into various small states until 1861. This has created a highly diverse and eclectic range in architectural designs. Italy is known for its considerable architectural achievements,[3] such as the construction of aqueducts, temples and similar structures during ancient Rome, the founding of the Renaissance architectural movement in the late-14th to 16th century, and is the homeland of Palladianism, a style of construction which inspired movements such as that of Neoclassical architecture, and influenced the designs which noblemen built their country houses all over the world, notably in the United Kingdom, Australia and the United States of America during the late-17th to early 20th centuries.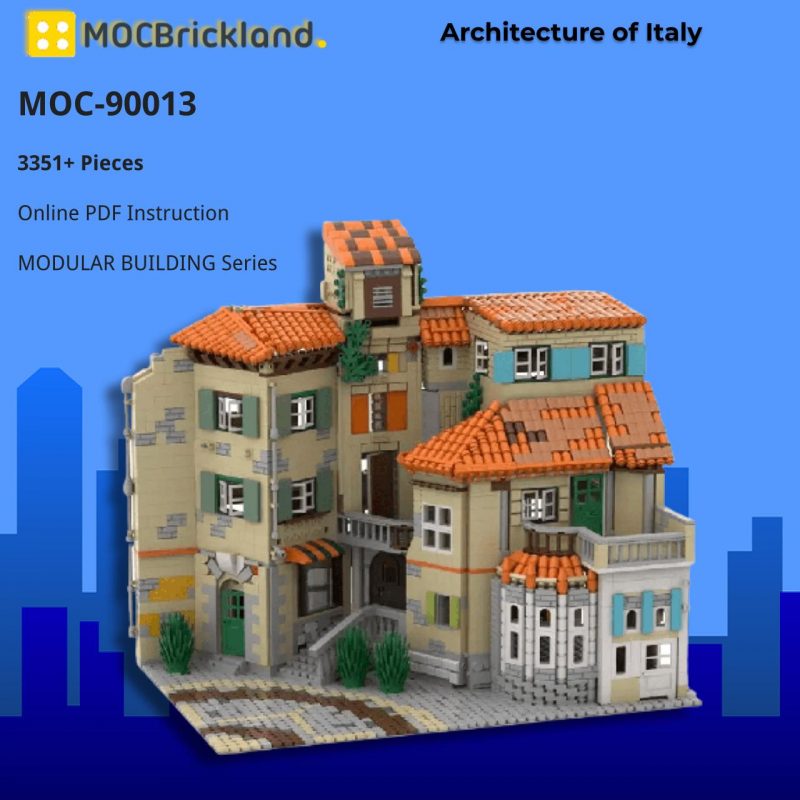 PRODUCT DETAILS:
MOCBRICKLAND MOC-90013 Architecture of Italy is an innovative MOC version, produced by MOCBRICKLAND Factory
The product includes 3351 high-quality bricks, made from 100% ABS plastic so extremely safe for children, can be replaced with other brands on the market.
MOCBRICKLAND MOC-90013 Architecture of Italy provided with detailed PDF instruction so it is easy to build, easy to find the missing pieces
NOTE: The product does not include any printed parts. All the printed parts will be replaced by the ordinary parts.