MOCBRICKLAND MOC-13217 Wolverine Bust
Wolverine is a fictional character appearing in American comic books published by Marvel Comics, mostly in association with the X-Men. He is a mutant who possesses animal-keen senses, enhanced physical capabilities, a powerful regenerative ability known as a healing factor, and three retractable claws in each hand. Wolverine has been depicted variously as a member of the X-Men, Alpha Flight, and The Avengers.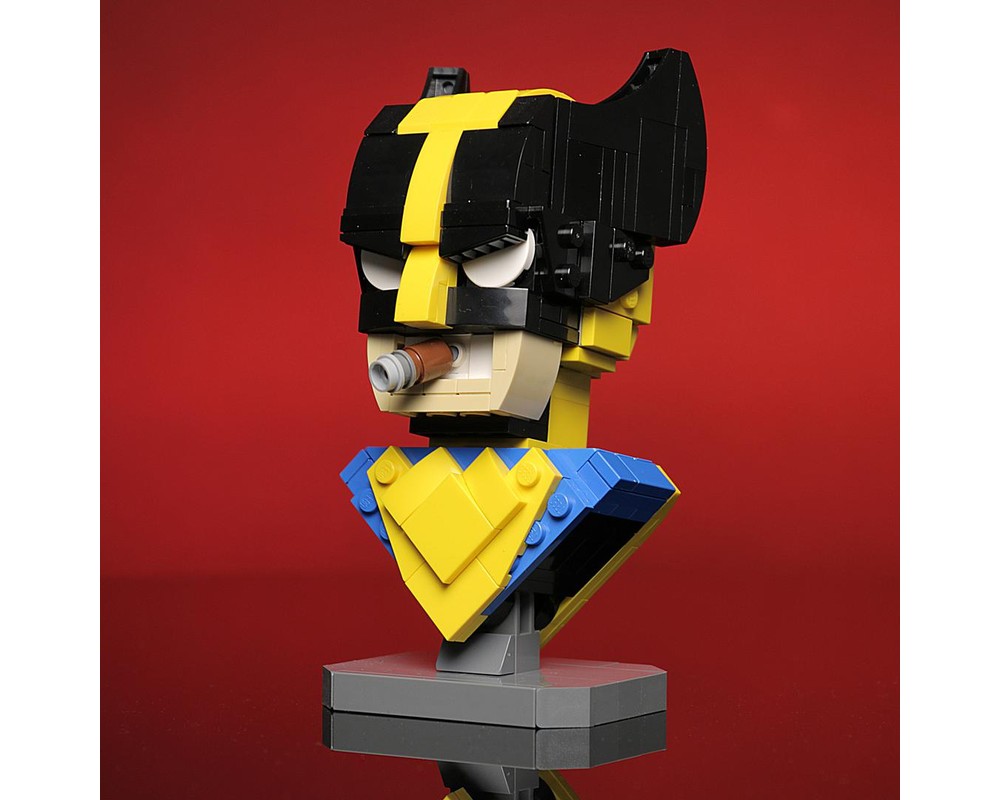 MOCBRICKLAND MOC-13217 Wolverine Bust is an innovative MOC version, produced by MOCBRICKLAND Factory
The product includes 275 high-quality bricks, made from 100% ABS plastic so extremely safe for children, can be replaced with other brands on the market.
MOCBRICKLAND MOC-13217 Wolverine Bust provided with detailed PDF instruction so it is easy to build, easy to find the missing pieces
NOTE: The product does not include any printed parts. All the printed parts will be replaced by the ordinary parts.